Insite Performance Insoles – CarbonPro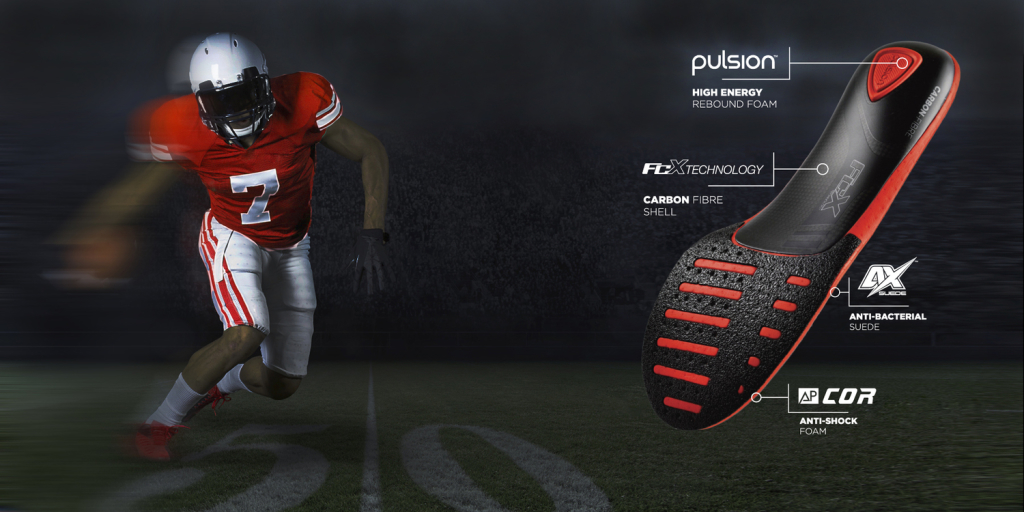 Cost is $89.99 per pair – ORDER NOW!

Product Description
Carbon Pro™ Carbon Fibre Performance Replacement Insoles
The proven choice for over 250 professional athletes around the world, the Carbon Pro Insole provides ultra lightweight support and maximum energy return in all types of athletic footwear.
FEATURES:
Carbon FiBRE SHELL provides extreme lightweight support with 100% energy return on rebound. 
Pulsion® High Energy Rebound Foam has the unique ability to transfer energy back to the athlete, keeping them moving. 
FCX Technology™ was professionally designed by the Footcare Express doctors to offer increased support, strength, and rigidity. 
AX™ Anti-Bacterial Suede offers better grip for quickens acceleration and change of direction, while anti-bacterial polymers reduce odor.
AP COR™ Was chosen for it's ability to aid in the deceleration of force.
BENEFITS:
PROVIDES MODERATE SUPPORT FOR PRONATION AND SUPINATION
ABSORBS EXTREME IMPACT TO MUSCLES AND JOINTS
PREVENTS LONG-term injuries from overuse
transfers energy back into jump and stride
Decreases fatigue, increasing focus
TREATMENT:
INSOLES ARE COMMONLY USED FOR THE TREATMENT AND PREVENTION OF:
PLANTAR FASCIITIS 
tibial stress fractures (Shin splints)
ACHILLES TENDINITIS
PATELLOFEMORAL PAIN
HAMMER TOE