Custom Foot Orthotics for Healthcare Practitioners
Services and Solutions for Healthcare Practitioners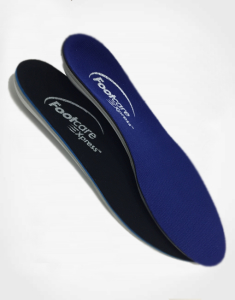 If you are a Healthcare Practitioner, i.e., Podiatrist, Orthopedist, Chiropractor, Athletic Trainer, Physical Therapist, Pedorthist, Orthotist and you are looking to provide your patients or clients with the highest quality foot orthotics available, then you are at the right place.
It is our goal to provide superior quality custom foot orthotics, prefabricated foot orthotics, arch supports and braces that deliver excellent clinical results for a fair price.
Footcare Express is a full service custom foot orthotic laboratory with many different materials available for designing the most appropriate custom device. We pride ourselves in offering the most advanced services in the industry with our own on-site state-of-the-art Custom Foot Orthotic Laboratory.
Functional Foot Orthoses, Arch Supports and Inserts. Footcare Express uses computer technology to digitally capture images of the feet with our own laser scanner. The laser generates a virtual image that allows our technicians to make accurate, balanced and corrected positive replicas for fabricating prescription and non-prescription devices. All images are digitally stored and archived for quick reproduction and/ or modification. We are able to receive your cast impressions (foam impressions, plaster casts and STS casting socks), provide expert consultation and fill required prescriptions from other physicians, physical therapists, athletic trainers and other practitioners.
As an accredited laboratory by the Board for Accreditation of Prescription Foot Orthotic Laboratories (BAPFOL) and a member of the Prescription Foot Orthotic Laboratory Association (PFOLA) you can rest assure that your custom foot orthotics fabricated by Footcare Express are consistent with the highest standards in the industry.
• Footcare Express provides the highest quality services to practitioners all over the country making it easy for you to give your patients and clients the very best orthotics and arch support available.
• If your practice is in or around the Miami Area we would enjoy working with you. We can provide your patients and clients with numerous services and you can rest assured they are in the best hand possible.
• We travel the country to providing services to offices and professional sports organizations and the experts from Footcare Express can come to you!
We can manufacture from your foot impressions and provide expert consultation on assisting you to create the most beneficial foot orthotic device for your athletes.
Health Care Practitioners Click Below for More Information
Health Care Practitioners… Have a Question? Contact us below
[contact-form-7 404 "Not Found"]